Using Moxo Add-ins for Outlook, you can now schedule and manage your Moxo meetings directly from Outlook. The calendar invite shows the Moxo meeting link to join the meeting.
How to install Moxo Add-in for Outlook
Installation Steps

Sign in to your Outlook account.
Go to the Moxo Add-in for Outlook in the Microsoft App Store.
Click "Get It Now" and follow the steps to complete the installation.
Login & Authorize

After successful installation open the Moxo Add-in.
Click Login and follow the steps to login and authorize with your Moxo portal credentials.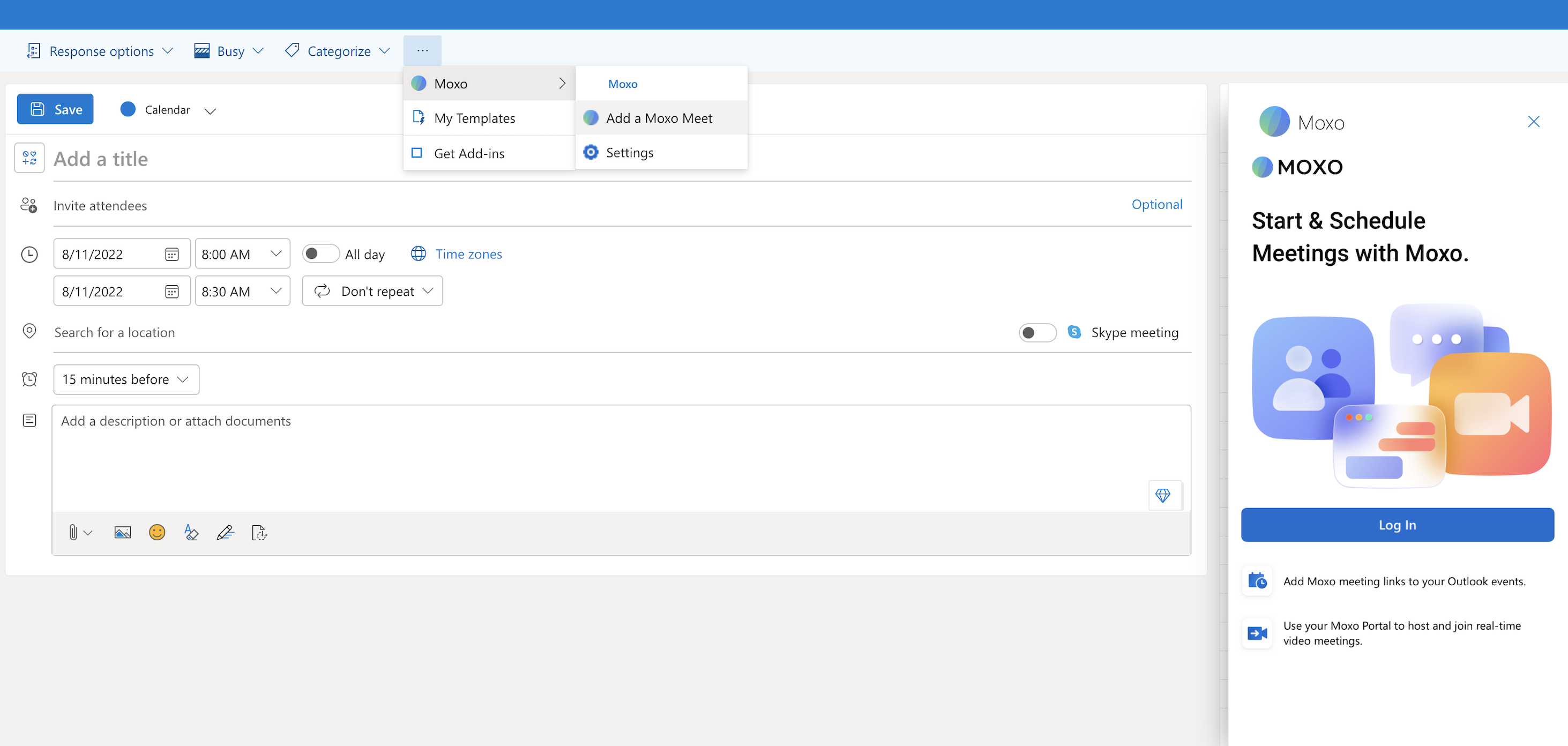 NOTE

: Administrators can install the app for the whole domain through Office 365 Admin Portal >> Settings >> Integrated apps >> Get apps. Search for Moxo Meeting Scheduler for Outlook and click "Get it now".
Schedule a Moxo meeting in Outlook Calendar
Click "New Event" or click a time slot on the calendar to scheduled your meeting.
Click "More options".
Enter your meeting details, such as the title, location, and attendee list.
Click the three dots in the top toolbar and select "Moxo" and "Add a Moxo Meet". (Sign in to your Moxo account if prompted).
Link to join the Moxo Meet will automatically be generated and shown in the event description.
Optionally click on the Settings under "Moxo" to change the meeting settings as needed from the side panel.
Click "Send" to schedule the meeting and send the invitation.